January 27th, 2015 by Privilegeserver
What is  SSDs for Business Hosting ?
A Solid-State Drive or Solid-State Disk (SSD) is nonvolatile.  The storage device is diskless and void of a drive motor.  It uses a solid-state flash memory to store persistent data.  Businesses prefer SSDs over hard disk and floppy disk drives because the items are quiet and shock-resistant.  They take less time to access and are less latent.
Retaining Data without Power
SSDs have lowered in cost throughout the years but are still more expensive than Hard Disk Drives (HDDs) bought by consumers.  Since 2014, SSDs use NAND-based flash memory.  Data is retained without power.  This guarantees that businesses are able to operate after power loss.
What Makes SSDs Sell
Some of the selling points of SSDs include their instantaneous start-up time, mega fast random access time, low latency time, consistent data transfer rate, and quiet operation.  SSDs can withstand higher temperatures and won't rattle when something shakes or vibrates.  The circuitry is contained in the unit.  Most importantly, because there are no parts to fail mechanically, SSDs last longer than other types of drives.
What SSHDs Do for Businesses
Hybrid Drives or Solid-State Hybrid Drives (SSHDs) combine SSDs and HDDs in one unit.  It contains a large hard drive disk and a SSD cache.  This type of drive improves the performance of data that is frequently accessed by businesses.
The History of SSDs
The history of SSDs is decades old.  When vacuum-tube computers launched in the 1950s, so did auxiliary memory units like Magnetic Core Memory and Charged Capacitor Read-Only Storage (CCROS).  Since then, SSDs were part of IBM, Amdahl, and Cray supercomputers.  Companies like StorageTek, Sharp, and the SanDisk Corporation introduced their own versions of Solid-State Drives.
The Controller is a Key Component
Every SSD includes a controller.  Its job is to communicate to the host computer by bridging the NAND memory components by incorporating electronics.  The controller is what makes SSDs perform optimally.
There are a number of different functions performed by the controller.  A few important ones include Error-Correcting Code (ECC), wear leveling, bad block mapping, garbage collection, and encryption.  Read scrubbing and read disturb management as well as read and write caching are also performed by the controller.
SSDs Every Business Should Have
The best SSDs for business hosting include:
Samsung 850 EVO. Available is 120GB, 250GB, 500GB, and 1TB, this SSD's Samsung Magician software is only available for Windows which means that Mac, Linux, and gaming console owners aren't able to use it.  It is perfect for small businesses, particularly those who use online services, because it boosts the performance of their computers.  The suggested retail price of the Samsung 850 EVO is considerably less than the Samsung SSD 850 Pro.
Samsung 850 Pro. The first of its kind to use 3D vertical NAND (V-NAND) flash memory, the Samsung 850 Pro is in a league of its own.  Slightly more expensive that the SanDisk Extreme Pro, this SSD is among the best performers available.  It's ideal for businesses who need to write huge amounts of data to the internal drive on a daily basis.  The Samsung 850 Pro has cells that are stacked up to 32 layers.  Its customized firmware and MEX controller give the drive its power.  This SSD has room for 150TB of data before it runs out of P/E cycles.  It's impressive because it's nearly twice the space of the SanDisk Extreme Pro.
SanDisk Extreme Pro. Priced to sell, this SSD comes with a 10 year warranty.  It is similar in appearance to past generations of SanDisk SSDs.  It is7mm thick, supports SATA 3 (6Gbps) interface, and works in any application with a usable SATA hard drive.  The SanDisk Extreme Pro is perfect for laptop hard drives and uses SanDisk's Dashboard software.  Real-time diagnostics, firmware updates, and support information is available through the dashboard, making it the SSD to own.
Plextor M5 Pro Extreme. With a random access speed of 100,000 IOPS, the Plextor M5 Pro Extreme has faster data transfer speed than other M5 Pros.  It is compact, includes a 3.5 inch drive converter to use with desktop computers, and comes with a 5 year warranty.  The Plextor M5 Pro Extreme offers 2.4 million hours of Mean Time Between Failure (MTBF) which is double that of other SSDs.  This long lasting Solid-State Drive is well worth the money spent on it.
OCZ Vector. Every component right down to the controller on this SSD is created by OCZ.  It's a great substitute for the Samsung 840 Pro.  The OCZ Vector is an ultrathin 7 millimeter drive with drive-bay converter.  It's designed to fit inside of desktops, laptops, and ultrabooks.  It's a great performer, average priced, and lengthens the battery life of portable computers like every other SSD.
Corsair Neutron GTX. Popular because it uses the 2.5 inch standard but is only 7mm thick, the Corsair Neutron GTX is gaining recognition as a top performing SSD.  It uses the LM87800 controller from Link A Media Devices (LAMD).  The Corsair Neutron GTX also uses Toggle Mode NAND from Toshiba.  It's sturdy and reliable, but it does require its own cloning software if upgrading a pre-existing system's hard drive.
Seagate 600. Available in 7mm and 5mm design, this versatile SSD works in desktops, laptops, ultrabooks, and possibly tablets in the future.  It's equal to, or better than, the fastest hard drives in the market. The only downside to the Seagate 600 is that it consumes a lot of power.  It also costs considerably more than the competition.
Don't be left in the dark with no access to the data you need to be productive and profitable.  SSDs are important to every business' success.  By knowing what options exist, you, too, can choose the right Solid-State Drive for your business hosting needs.
The aforementioned list gives insight to what's available for purchase now.  There are factors to consider including price, performance, and brand.  After researching SSDs further, you'll be able to determine which is best for your business and which offer the most bang for the buck.
Posted in Business Hosting | No Comments »
May 2nd, 2014 by Privilegeserver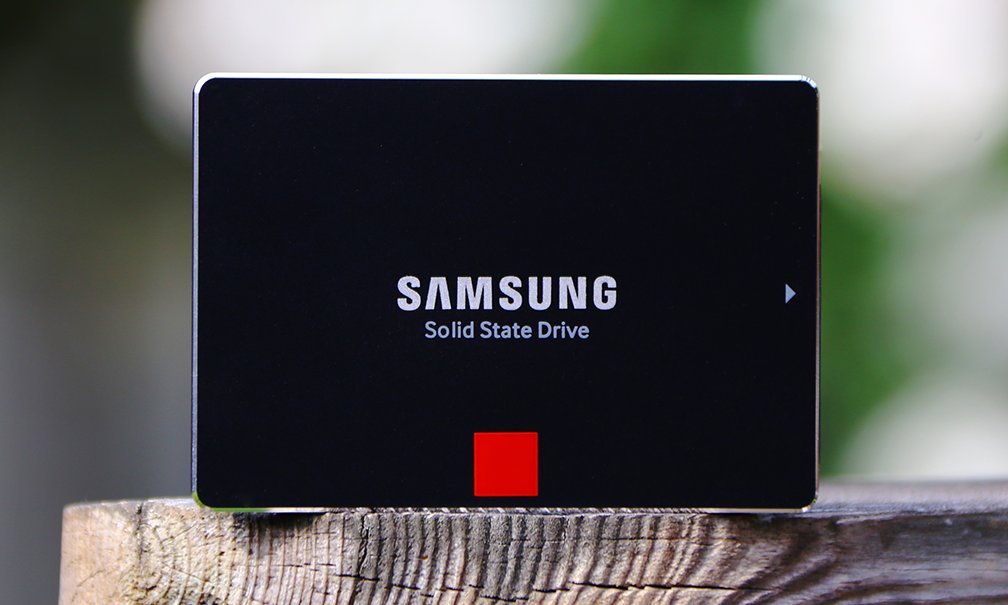 Website hosting is famous online web hosting service which allows the companies and individuals to access their sites on the web without any difficulty. The term SSD indicates solid state drives, therefore, SSD web hosting basically indicates about the solid state drives which is utilized to enhance the access to your site that is accessible on the web. The increase in accessing speed to use your online content will persistently motivate you. There is a great difference in the speed of SSD technology as compared to HDD technology which is generally observed. Usually SSD is used when the needed or requires web space is quite less. Below mentioned are some of the benefits of using the technology of SSD web hosting:
The key benefits of using the technology of SSD web hosting that a solid state drives are inventions of microchips. Such invented microchips are keeping the necessary information in constant chips of memory, which does not contain any moving parts. Alternatively, the straight HDD's are invented through mechanical parts, which consume too much of power, it also control the speed of computers and can be even damaged without any difficulty. SDD's utilize least amount of power and are much durable as it provides competent performance. As the SSD's utilize new and powerful technology of the microchip, they are measured to be efficient and reliable.
Another vital benefit of using SSD web hosting is that, this technology has superior speed of data transfer. At the time you turn on your system; the time that is required to wait in finding and retrieving the files is incredibly less or even negligible. As SSD does not comprise of any moving parts, the process of data transfer is extremely quick as compared to the predictable speed of HDD's. In the process of Web hosting, it may be observed that a particular application loads 67% quicker at the time you are using solid state drives. It provides you a wonderful idea about the dissimilarity that you can like while utilizing a solid state drive in excess of the HDD.
For business, whose survival depends upon online applications and web hosting, SSD's plays vital role here and they are of much importance. In the terms of web servers, the option of solid state drives can be used as of their own competence and so the process of website hosting can be done faster. These sites are almost definite to get disasters such as worms, viruses, hardware crash and network failures, etc. In case, the process of solid state drives is utilized in the technology of web servers instead of HDD's, so there are fewer possibilities for the sites or information to get this risk. Therefore, to keep away from risks while using web hosting, you must always utilize SDD's in your web servers.
While utilizing the SSD Web hosting, extra space on the disk and superior rate of data transfer is accessible to you as compared to HDD's. It is best for personal use and for the companies as now you can host lots of images, pages and files without any difficulty. In case your website is very busy, it would make a wide use of the processing related to server hardware. For this specific purpose, you will wish to have a consistent system of hardware as SSD's which can manage the transfer of data which personal or business website is having without any difficulty.
Improved reliability and safety
Improved Security Storing of your information on the HDD server, then personal or business website is facing a great risk of losing the necessary information. As is recognized, even single slight exploitation can spoil to the important data. SSD does not have any moving parts therefore it is very important to keep your data secure. The hard drive reaches at the stage of life end and crashes; your information gets lost, but at the time when SSD reaches at the stage of end of life, it does not completely crash, instead SSD stops further writing, but the entire contained information will be safe and easily accessible.
SSDs can perfectly work in very low or high temperatures. As it is carefully tested, most of the SSDs can completely function in the -20 to 85 degrees Celsius temperatures. By contrast, the temperatures more than 35 degrees Celsius can cut down the overall life of hard disk and the consistency will be negotiated at the stage of about 55 degrees temperatures. In addition, SSD is available with the skill to be defiant to vibration and shock because they have not any moving parts, thus they are capable to survive even from the life threatening earthquakes. In nutshell, using SSD's in your web servers for the process of website hosting is of significant importance.
Posted in Web Hosting | No Comments »